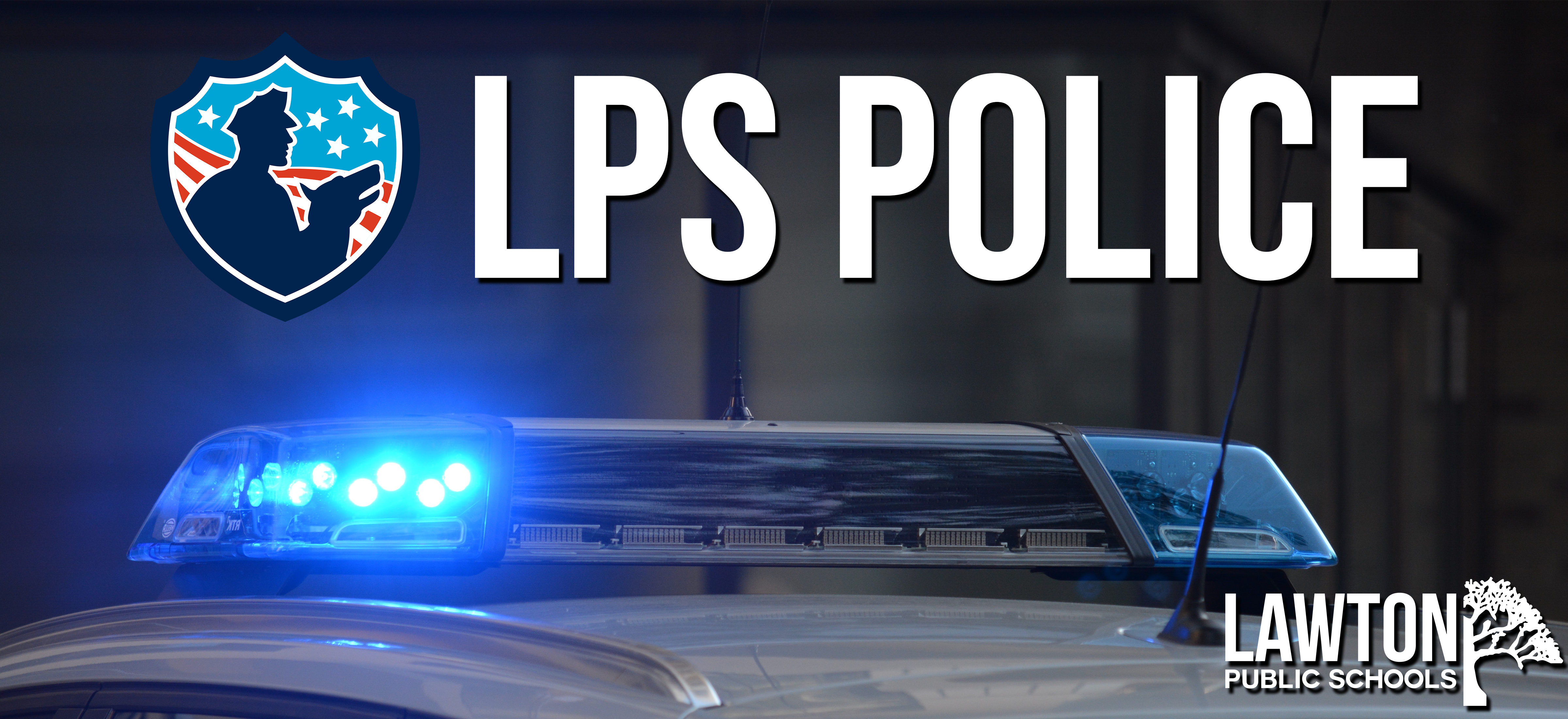 The Lawton Public Schools Police Department provides full police services to all LPS students and employees twelve months a year. In addition to police services, the Council on Law Enforcement Education and Training (CLEET) accredited police department provides physical security for LPS property and event security for after hours functions.
The LPS police officers participate in continuing education by attending CLEET training at the state level, and also train with local law enforcement agencies on a regular basis.
Together with a great team of administrators, teachers, and students, our district has become one of the safest school districts in the country.
For additional information, contact Chief of Police David Hornbeck at dhornbeck@.lawtonps.org or call 580-357-6900.
Chief David Hornbeck Biography:
Born 1967 in Lawton, Okla.
Graduated High School 1985 in Comanche, Oklahoma.
Started Law Enforcement career in 1999 as Reserve Police Officer in Comanche, Okla.
Accepted a Reserve Officer position with the Temple, Oklahoma Police Dept. in 2007.
Promoted to Chief of Police of Temple the same year (2007-2008).
Formerly employed as Deputy Sheriff at Stephens County Sheriff Office (2008-2009).
Former Patrolman with Apache Police Department (2009-2012).
Former Police Officer/Training Coordinator with Lawton Public Schools Police (2012-2016).
Current Chief of Police for Lawton Public Schools Police Department (2016-Present)
Completed two years' summer employment (May-Aug.) with Oklahoma Department of Tourism and Recreation as a Park Ranger at Lake Murray State Park in Ardmore, Okla.
Obtained Law Enforcement Terrorism Certification in 2014.
Intermediate Law Enforcement Certified since 2016.
Advanced Law Enforcement Rapid Response Training (ALERRT) Certified Instructor since 2012.
Advanced Law Enforcement Rapid Response Training (ALERRT) Active Attack Instructor since 2019.